Implementasi Media Pembelajaran Replikasi Master dan Slave Menggunakan Kine Master pada STMIK Profesional Makassar
Keywords:
Learning Media,Replication, Master, Slave, Kine Master
Abstract
Proses pembelajaran membutuhkan media yang interaktif dan menarik, masa peralihan dari pandemi ke andemi membuat proses pembelajaran saat ini mengharuskan embedded, online diselingi dengan proses offline. Media pembelajaran membuat Replikasi pada Master dan Slave merupakan bagian dari Mata Kuliah Pengolahan Data Terdstribusi pada STMIK Profesional Makassar yang bertujuan untuk mengurangi tingkat kejenuhan mahasiswa belajar online. Aplikasi Kine Master memudahkan mahasiswa untuk memahami proses pembelajaran karena materi yang dikelola dalam bentuk animasi tampilan dalam bentuk video dan teks. Replikasi salah satu metode penyimpanan database pada basisdata terdistribusi. Mahasiswa mampu membuat Replikasi Master dan Slave, mengetahui sejauh mana Efektifitas penggunaan Media Pembelajaran Aplikasi Kine Mater untuk Membuat Replikasi Master dan Slave.
References
Asriyar, Erwin, dan Teten Sutendi.,Implementasi Sistem Replikasi Database PostgreSQL Master-Slave REPMGR dengan Auto Promote MasterDB, JI-Tech,2019,pp.8-29.
Mashuri, M., Implementasi Sistem Database Terdistribusi Dengan Metode Partial Replication. INTECOMS: Journal of Information Technology and Computer Science, 3(2), 113-120,2020.
Vira, Arwin, Implementasi Sistem Database Terdistribusi dengan Metode Partial Replication,Journal of Basic Education Studies/Vol 4 No 1, 2021.
Khaira, Hafizatul, Pemanfaatan Aplikasi Kinemaster Sebagai Media Pembelajaran Berbasis ICT. Prosiding Seminar Nasional Pembelajaran Bahasa dan Sastra Indonesia (SemNas PBSI) - 3. pp. 39-44. ISSN 978-623-6984-07-9,2021.
Sugiono, 2016, Metode Penelitian Kuantitatif, kualitatif dan R&D.
Pressman, R. S., 2001, Software engineering A Practitioner's Approach, New York.
Ozsu, T. and Valdures,P., 1999, Architecture Distribution Database, Prentice Hall, Upper Saddle River, New Jersey
Kroenke, D.,M.,2004, Database Processing Fundamental, Design & Implementation 9th Edition, Prentice Hall, Inc., New Jersey.
Ramakrishnan and Gehrke, 2003, Database Management System, Third Edition McGraw Hill Inc.USA.
Silberschatz A., Korth H.F., Sudarshan S., 1997, Database System Concept, 3rd Edition, McGraw-Hill, Singapore.
MySQL, 2010, My SQL 5.0 Manual Reference, http://dev.mysql.com/doc/refman5.0/en/replication-howto.html, dikases tanggal 11 April 2022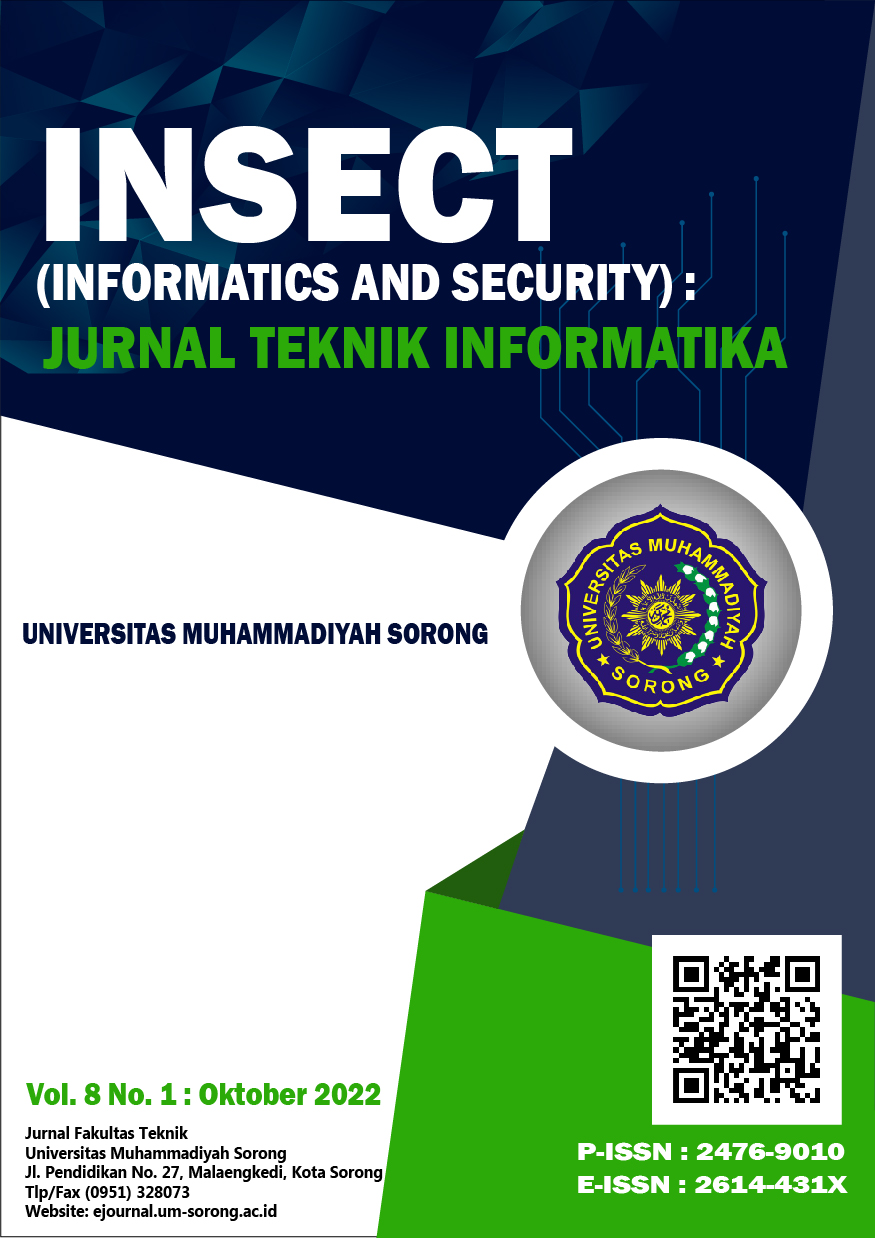 Downloads
How to Cite
Mallu, S., & Darniati, D. (2022). Implementasi Media Pembelajaran Replikasi Master dan Slave Menggunakan Kine Master pada STMIK Profesional Makassar. Insect (Informatics and Security): Jurnal Teknik Informatika, 8(1), 21–27. https://doi.org/10.33506/insect.v8i1.1970
License
Copyright (c) 2022 Satriawaty Mallu, Darniati Darniati
This work is licensed under a Creative Commons Attribution-ShareAlike 4.0 International License.