Analisa Penyebab Kerusakan Generator Seri 3516 Metode FTA
Keywords:
Risk of Malfuntion, FTA, Cylinder head.
Abstract
The Caterpillar 3516 series generator engine is an acronym for a generator set, which is a machine or device consisting of a power generator (generator) with a propulsion engine arranged into a single unit to produce electricity with a certain unit. 3516 series generator engine components located or attached to the top of the cylinder block and fastened by special bolts. Leakage or damage to the cylinder head (cylinder head) will result in compression leaks and the engine cannot operate. Fault Tree Analysis is a technique used to identify risks that contribute to failure. Damage that occurs in the cylinder head components of the generator engine series 3516 s/n.25z04978. Processing Results There are 4 causes of damage that often occurs in the 3516 series generator engine, namely Human Factors, Machine Factors and Component Factors. Injector Damage, Valve Damage and Insert Damage and human factors.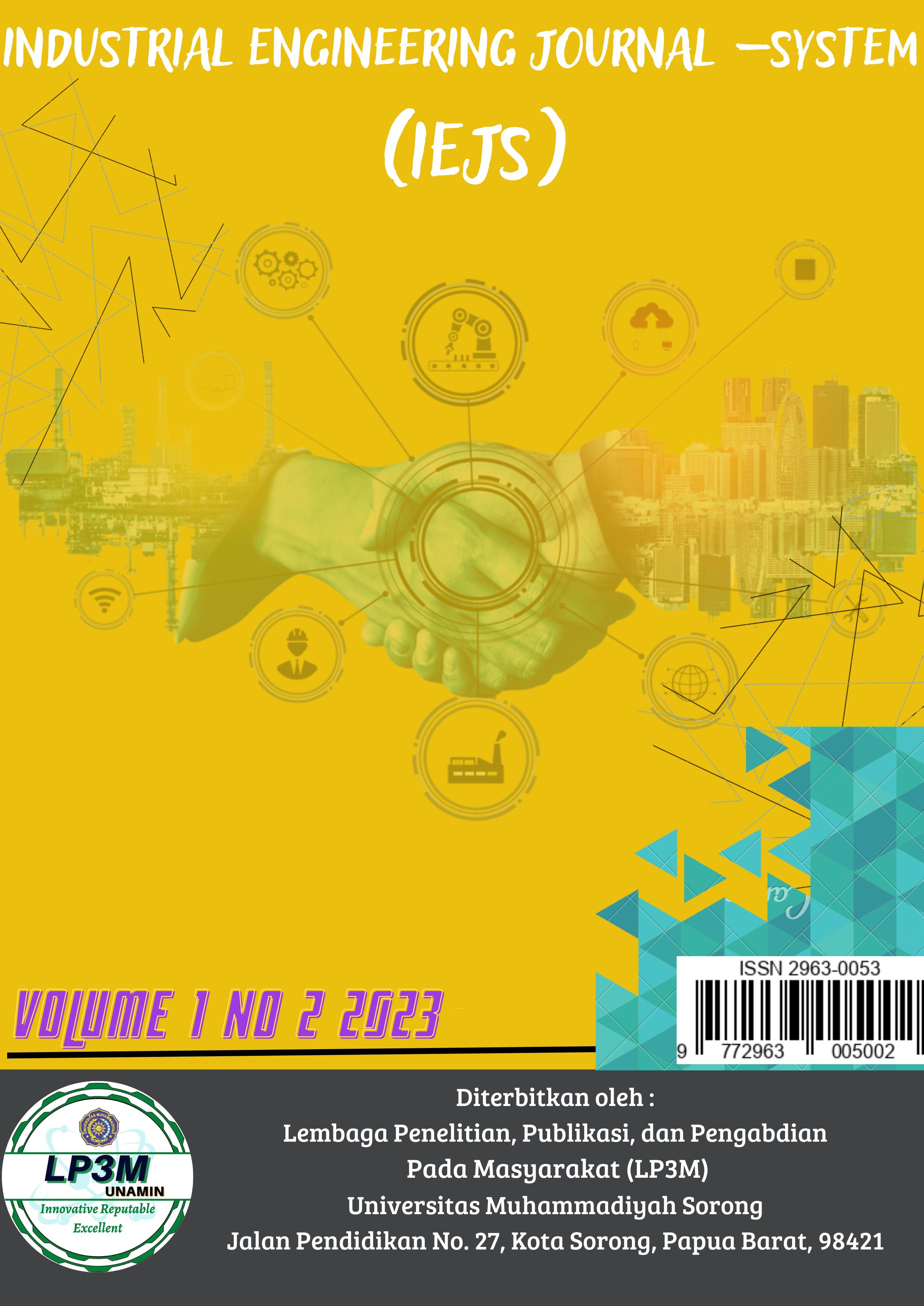 Downloads
How to Cite
salamuk, D., Wahyudien, M. A. N., Rachmadhani, M. M., & Ashar. (2023). Analisa Penyebab Kerusakan Generator Seri 3516 Metode FTA . Industrial Engineering Journal – System, 1(02), 42–46. https://doi.org/10.33506/system.v1i02.2284
License
Copyright (c) 2023 Darius Salamuk;Mohammad Arief Nur Wahyudien;Mirga Maulana Rachmadhani;Ashar
This work is licensed under a Creative Commons Attribution-ShareAlike 4.0 International License.