Analisis Postur Kerja Di PT ABC Dengan Menggunakan Metode ROSA
Keywords:
work posture, rosa, musculoskeletal disorders
Abstract
Office employees in carrying out their work will spend working time from morning to evening. It is found that many office workers spend 75% of their working time sitting in front of a computer. But the use of computers that do not consider the ergonomics of work results in the risk of musculoskeletal disorders. Initial research was conducted by observation, interview and distributing Standard Nordic Questionnaire (SNQ). The results of the questionnaire were that many employees felt pain in the upper neck, back and waist. These complaints can be minimized by knowing and identifying the work posture of employees in using computers. This research uses the Rapid Office Strain Assessment (ROSA) method. ROSA is a rapid analysis to measure work risks associated with computer use and determine the level of change action in cases of worker discomfort. The results of work posture research using the ROSA method are work postures of 7 out of 13 employees of PT ABC at risk of being dangerous, in these conditions will cause injury to employees and fatigue who do their work continuously and for a long period of time. Therefore it needs to be recommended to the company to provide socialization about office ergonomics, update work facilities, and do stretching when employees feel tired.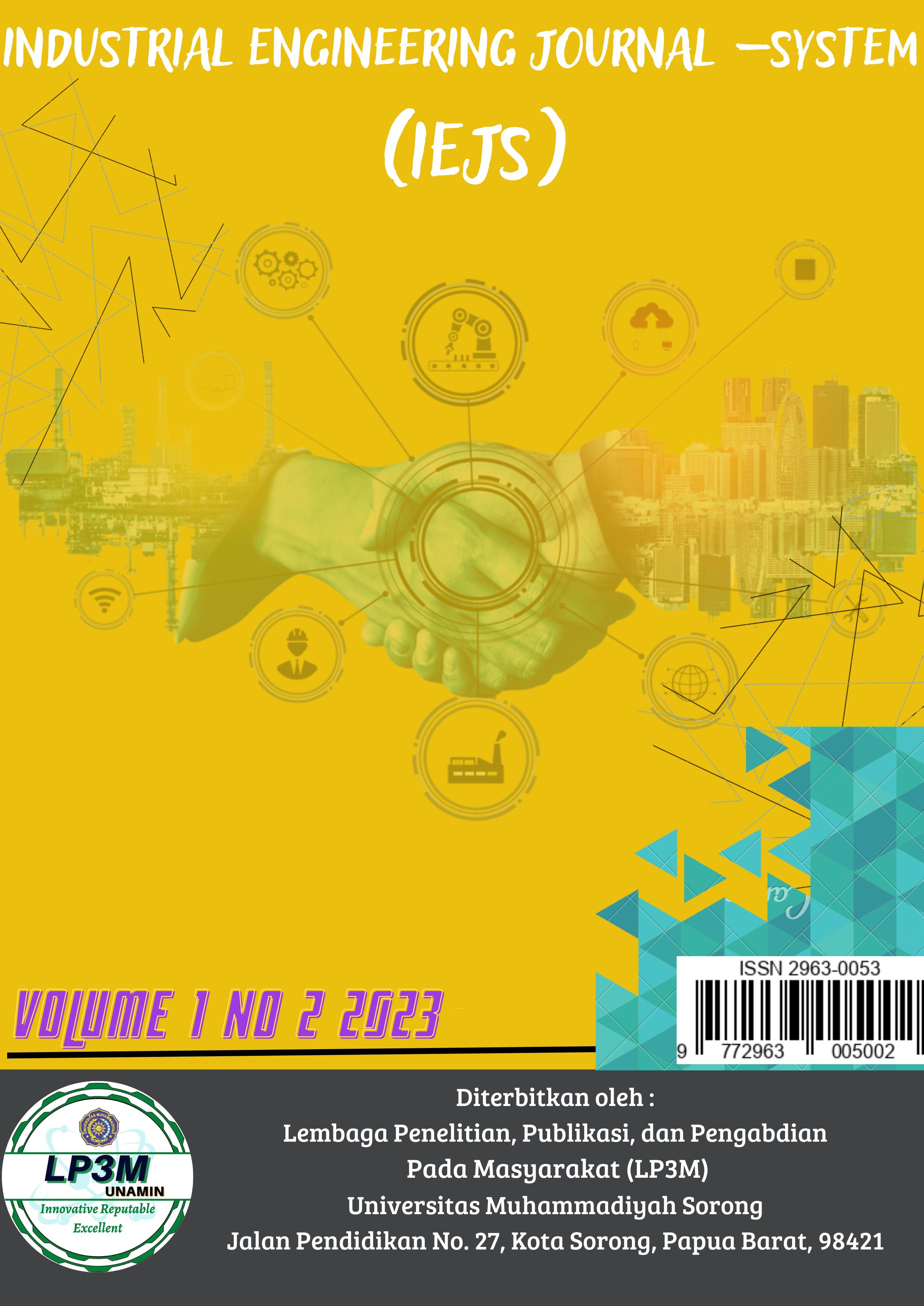 Downloads
How to Cite
Wulandary M, R., Masniar, & Hahury, S. (2023). Analisis Postur Kerja Di PT ABC Dengan Menggunakan Metode ROSA . Industrial Engineering Journal – System, 1(02), 47–56. https://doi.org/10.33506/system.v1i02.2269
License
Copyright (c) 2023 Rezky Wulandary M; Masniar, Sanny Hahury
This work is licensed under a Creative Commons Attribution-ShareAlike 4.0 International License.