ANALISIS PERANCANGAN BISNIS KERUPUK PAPEDA (KEPAP) DENGAN MENGGUNAKAN METODE SWOT
Keywords:
Business Design, SWOT Method, Papeda crackers
Abstract
One of the abundant natural resources in West Papua is sago. Sago products around the Sorong City area are abundant, while the industry that manages sago products is still limited. The business plan that the author is going to make is in the form of a micro business, namely the manufacture of Papeda Crackers products as quality food and can be enjoyed by all levels of society, and is one of the practical snacks and can be used as a snack so that there is an opportunity to open a branch in Sorong City. SWOT analysis analyzes the business that will be planned. SWOT stands for Internal Strengths and Weaknesses environment and External Opportunities and Threats environment faced by the business world. SWOT analysis compares external factors of opportunities and threats with internal factors of strengths and weaknesses. This research was conducted in the city of Sorong with its address at Jl. F. Kalasuat Malanu . Research for the purposes of the author's data was carried out from August to September 2020 for initial data. The cost of production data obtained is Rp. 33,036,000, - and the total cost of production and sales costs Rp. 49,548,375,-. With Profit and Loss of Rp. 10,979,661,-. And the price is set at Rp. 9,897,000,-.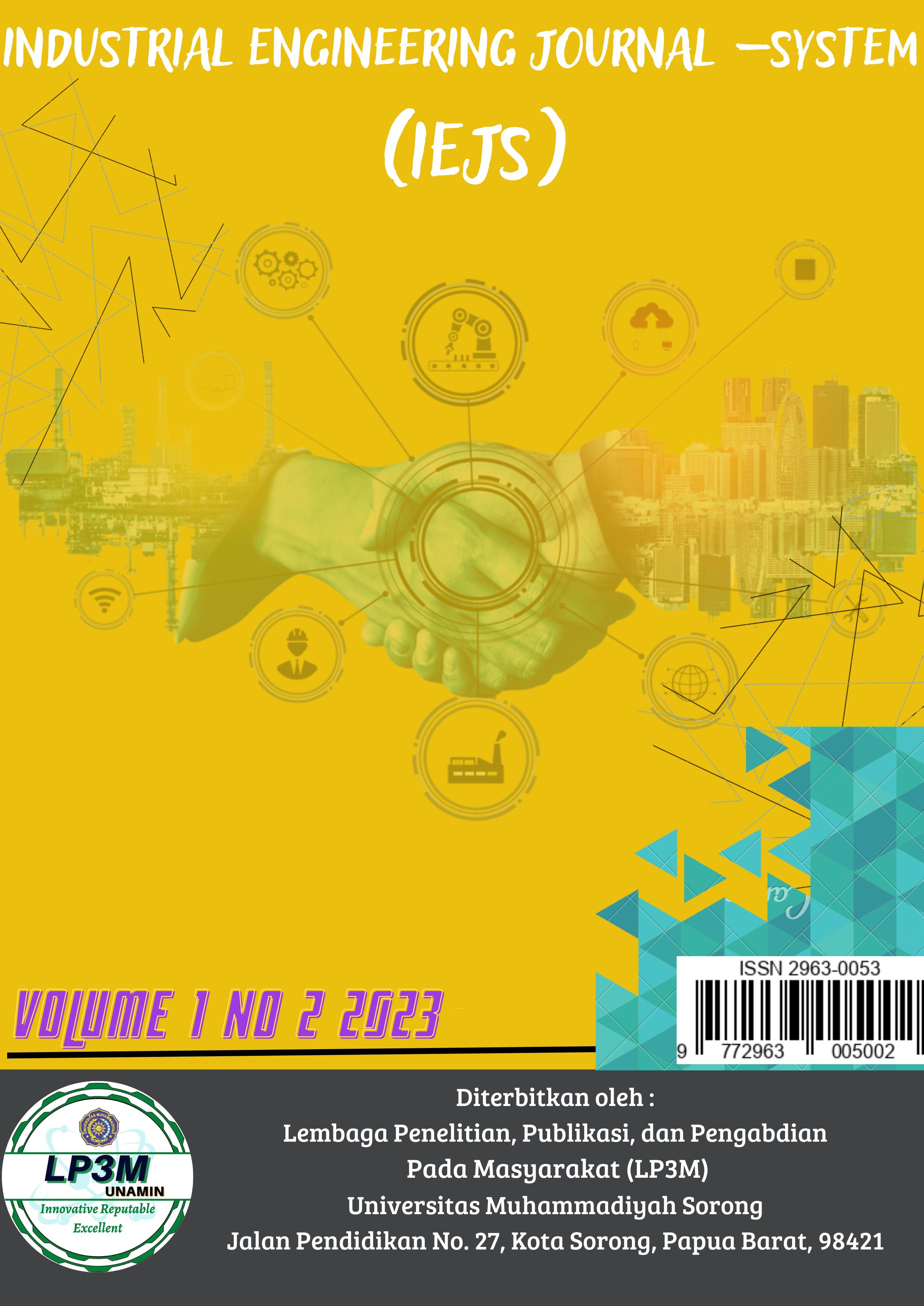 Downloads
How to Cite
subru, F. P., Tajuddin, T., & Amri, I. (2023). ANALISIS PERANCANGAN BISNIS KERUPUK PAPEDA (KEPAP) DENGAN MENGGUNAKAN METODE SWOT . Industrial Engineering Journal – System, 1(02), 30–41. https://doi.org/10.33506/system.v1i02.2285
License
Copyright (c) 2023 Fanny Pebelina subru; Tamrin Tajuddin, Irman Amri
This work is licensed under a Creative Commons Attribution-ShareAlike 4.0 International License.